The design for the Study at University City, a boutique hotel at the crossroads between Drexel University and the University of Pennsylvania in West Philadelphia, grows from a sense of place and connectivity to the unique, vibrant and progressive spirit of Philadelphia's University City.  The building is organized as a simple podium and tower.  
To enhance the connection at the street level, the podium is divided into three distinct 'pavilions', each housing one of the hotel's three major public spaces – the 'living room', restaurant and retail space – further relating these spaces to the scale of the pedestrian. The hotel's private guest rooms are housed in the tower, slightly rotated to create expansive views.
The two elements are separated by a highly transparent level of meeting spaces set back from the rotated tower above.
Projects
DIGSAU
340 North 12th Street
Suite 421
Philadelphia, PA 19107
v 215.627.0808
JOB OPPORTUNITIES
Office Manager
We are seeking a full-time Office Manager with excellent organizational, management and communication skills. The Office Manager will provide coordination, continuity and oversight for office facilities and administrative functions for the firm.
Architect III
We are seeking a high-energy Designer III or Architect III. The successful applicant will be a selfmotivated and creative problem-solver, exhibiting strong management and design skills. 
Senior Architect/Project Manager
We are seeking a high-energy Senior Architect/Project Manager who would join our leadership team with the title of "Associate" and would report directly to the firm Principals.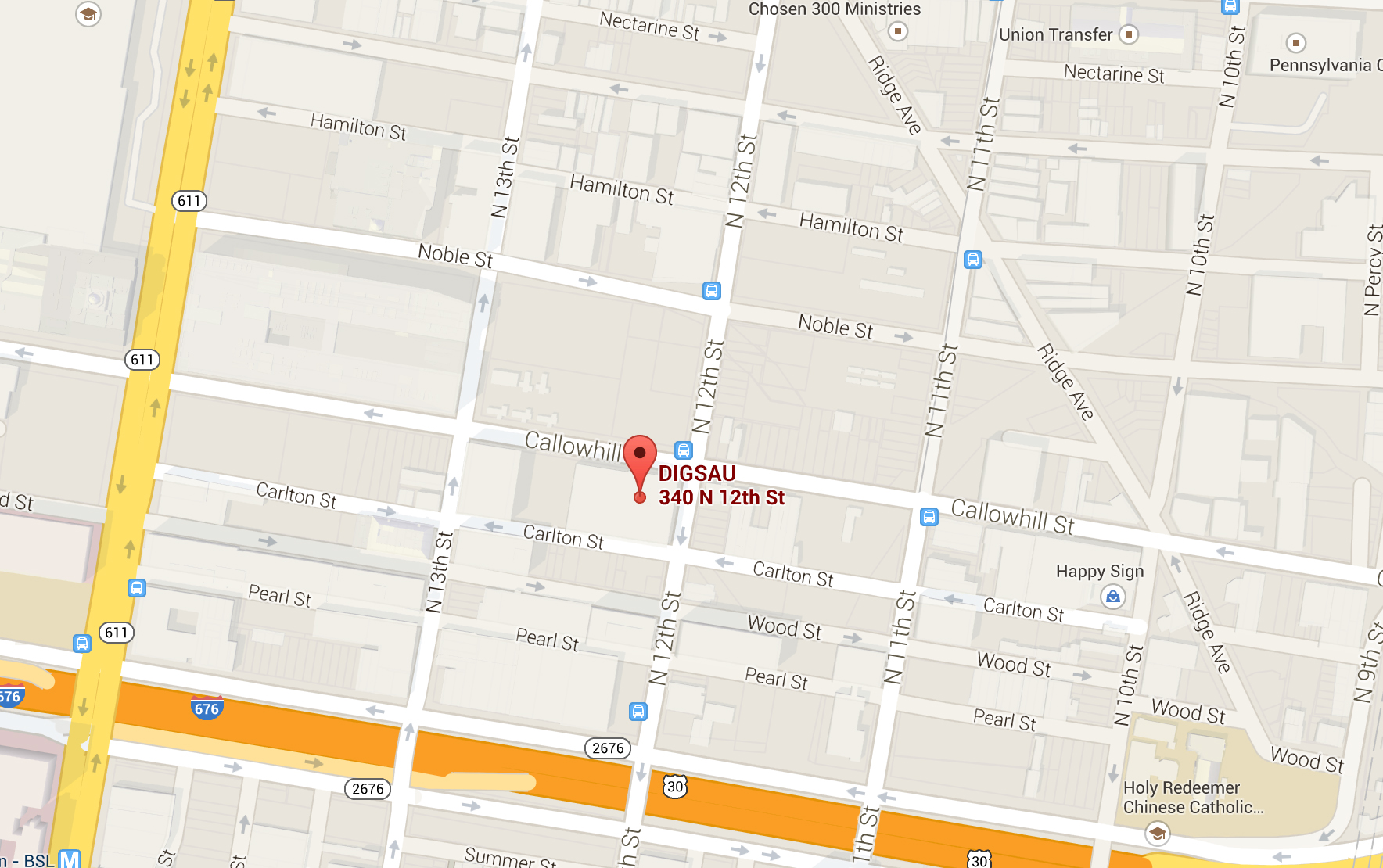 If you would like to be considered for an internship or full-time position, e-mail a cover letter, resume, references and portfolio to employment@digsau.com as one PDF document.  Please limit attachments to 2MB.  We will respond to you should the appropriate opportunity be available.  No phone calls please.