BLACK LIVES MATTER
Black Lives Matter.  We unequivocally condemn racism in all forms, and stand in solidarity with the Black Community in the fight for justice and equality.  The built environment reflects the values and aspirations of our society, and we acknowledge systemic racism to be within its foundation.   We, as architects, are implicated. 
We reflect internally, ask ourselves hard questions, and explore how we can become better stewards for our communities – and how the built environment can contribute to the advancement of racial justice, social welfare and equity.  In what ways do we work to change society so that everyone has equal opportunities?  How can we speak up and take action in a loving way when we see and hear injustices?  How do we "speak truth to power" in ways that honor the human dignity of all people? 
We will Listen. 
We will Confront Racial Bias by fostering an inclusive work environment by revisiting and strengthening our practices, policies, and actions.
 
We will Educate Ourselves and Others to better understand the impact racism continues to have on the built environment.
We will Foster Equal Opportunity and increase representation within our office.
We will Advance our Profession to better reflect our communities by providing support and engaging in student mentoring and outreach and by actively partnering with Minority-Owned businesses.
We will Support Organizations who share these goals, by making immediate donations to:
              National Organization of Minority Architects;
              Architecture Foundation Diversity Advancement Scholarship;
We realize this short-term response is insufficient, and that only a sustained and coordinated commitment will effectively transform a system structured by inequality.  We urge our colleagues across the profession and allied disciplines to instigate change.
DIGSAU
340 North 12th Street
Suite 421
Philadelphia, PA 19107
v 215.627.0808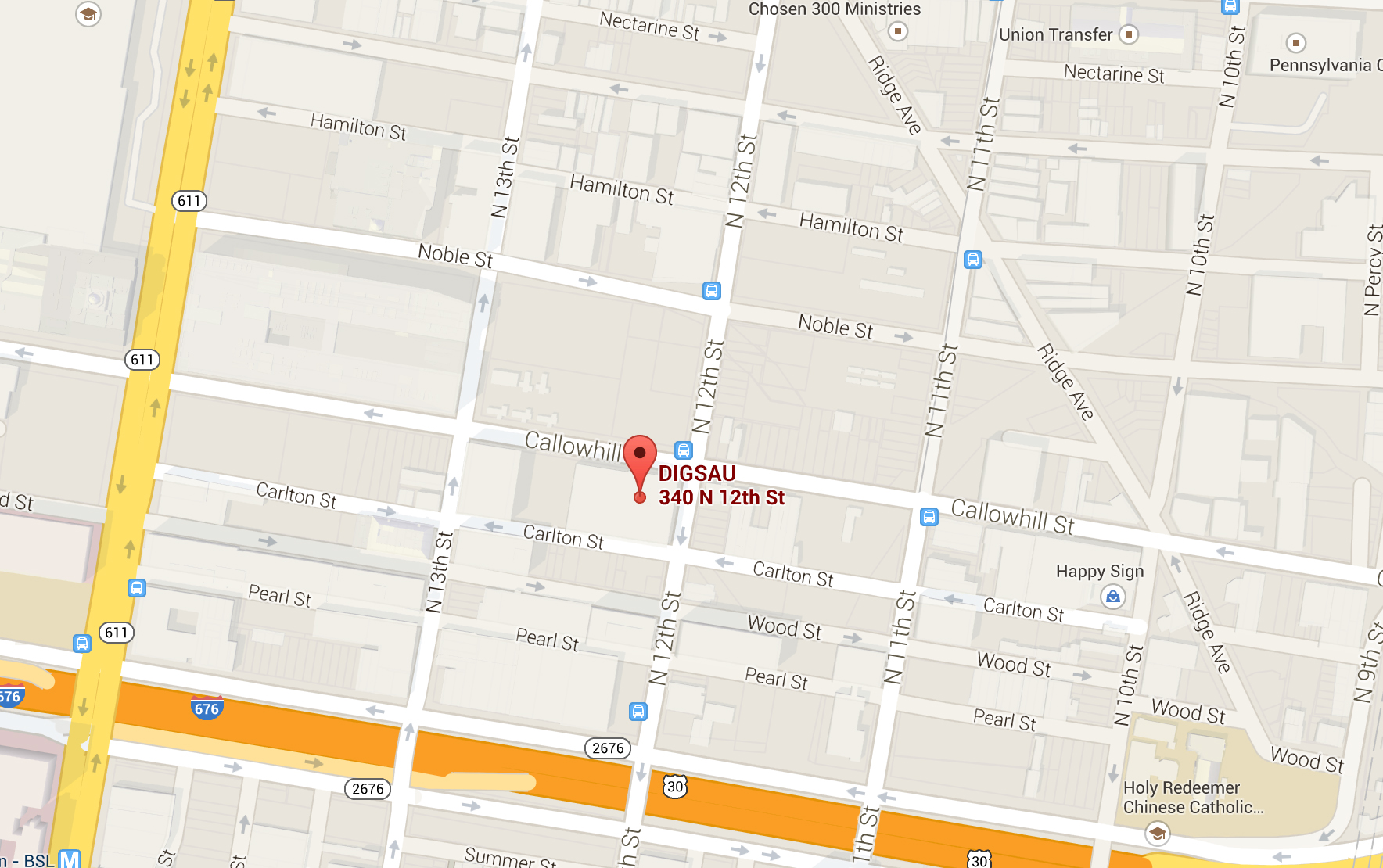 If you would like to be considered for an internship or full-time position, e-mail a cover letter, resume, references and portfolio to employment@digsau.com as one PDF document.  Please limit attachments to 2MB.  We will respond to you should the appropriate opportunity be available.  No phone calls please.