The Discovery Center is an urban bird sanctuary and leadership development center conceived in partnership between The Audubon Society of Pennsylvania, Outward Bound Philadelphia, and the Strawberry Mansion neighborhood. The Center offers programming aimed at connecting city residents with nature.  The project site surrounds a 37-acre decommissioned reservoir.
The design relies on simple forms, including a nearly 500' charred wood façade and site wall, to create a single, poignant portal from the city to this unexpected natural setting, drawing visitors in and heightening the experience of revelation.
The design employs a limited palette of materials. The primary exterior material is western red cedar charred by fire. This centuries-old wood preservation technique greatly extends the life of the material, embodying the paradox of natural forces that are at once destructive, restorative, and protective. The choice of building material invites another level of inquiry into both the novel ecology of the site and our inhabitation of the natural world. 
The building serves as a gateway that allows visitors to access the site without requiring entry to the building. After hours, a hand forged steel pivoting security gate maintains a visual connection with the reservoir.  Conceived by local artist Warren Holzman, the weathering steel gate references a long tradition of blacksmithing and decorative sanctuary gates in Philadelphia. 
Projects
DIGSAU
340 North 12th Street
Suite 421
Philadelphia, PA 19107
v 215.627.0808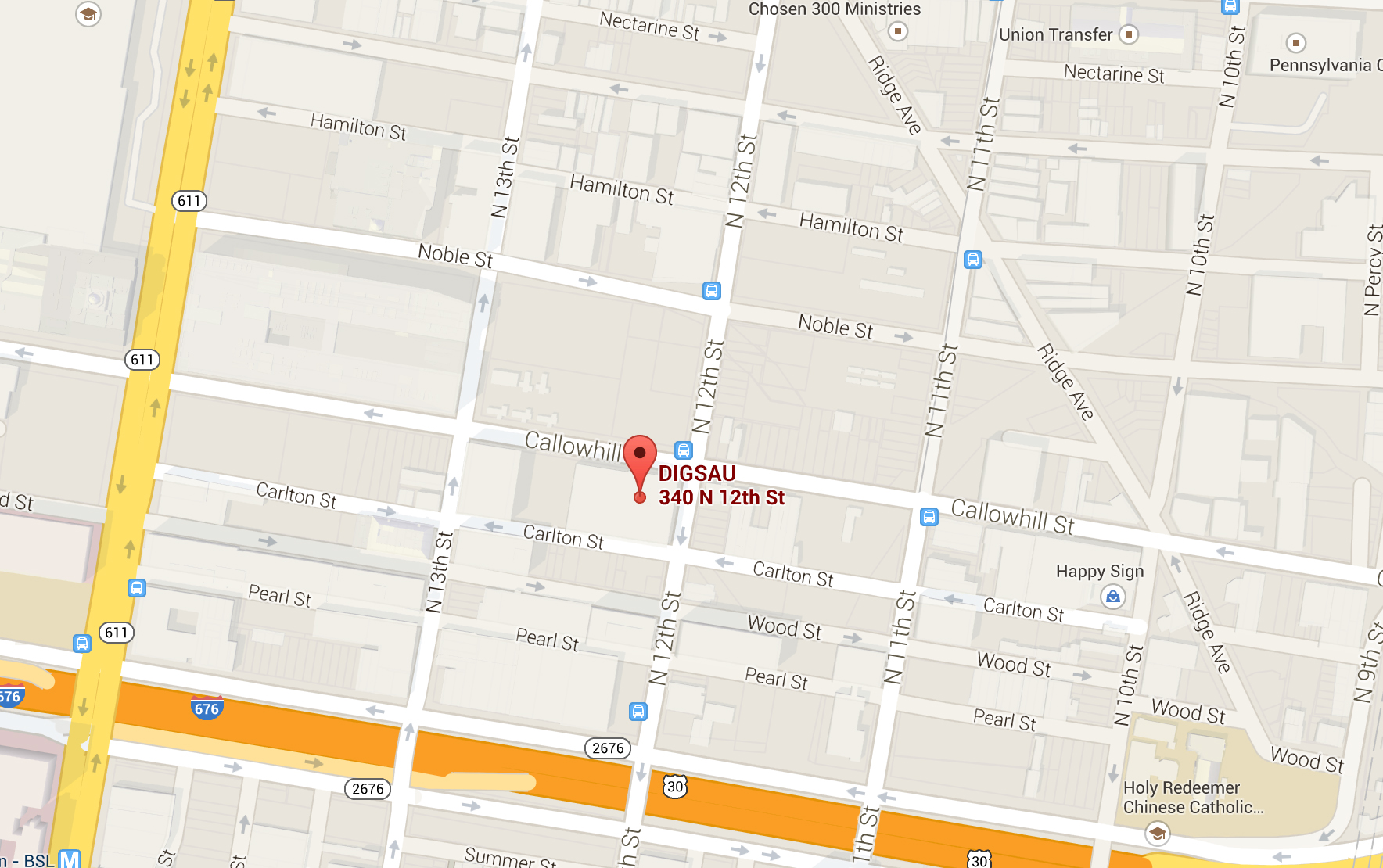 If you would like to be considered for an internship or full-time position, e-mail a cover letter, resume, references and portfolio to employment@digsau.com as one PDF document.  Please limit attachments to 2MB.  We will respond to you should the appropriate opportunity be available.  No phone calls please.