351 Rouse is a core and shell design (the first phase of a micro-research campus) for Adaptimmune, a cancer research firm that studies the agitation of T-cell receptors.  The building design draws inspiration from this research, first on the exterior through the disruption of the ribbon windows at circulation nodes and secondarily at the custom-milled plywood slabs that line the monumental stair. The repetitive module of the structural precast spandrel panels has been subverted through the application of a scripted pattern that brings life and texture to these economically-driven building components. This building received a LEED gold certification.
Projects
DIGSAU
340 North 12th Street
Suite 421
Philadelphia, PA 19107
v 215.627.0808
Job Opportunities
Office Administrator
We are seeking a full-time Office Administrator with excellent written, oral communication and organizational skills. The candidate must be adaptable and able to work independently
prioritizing tasks/projects with little supervision, showing flexibility and creative problem solving. This individual would be a self-motivated multi-tasker, detail-oriented, and a hardworking team player.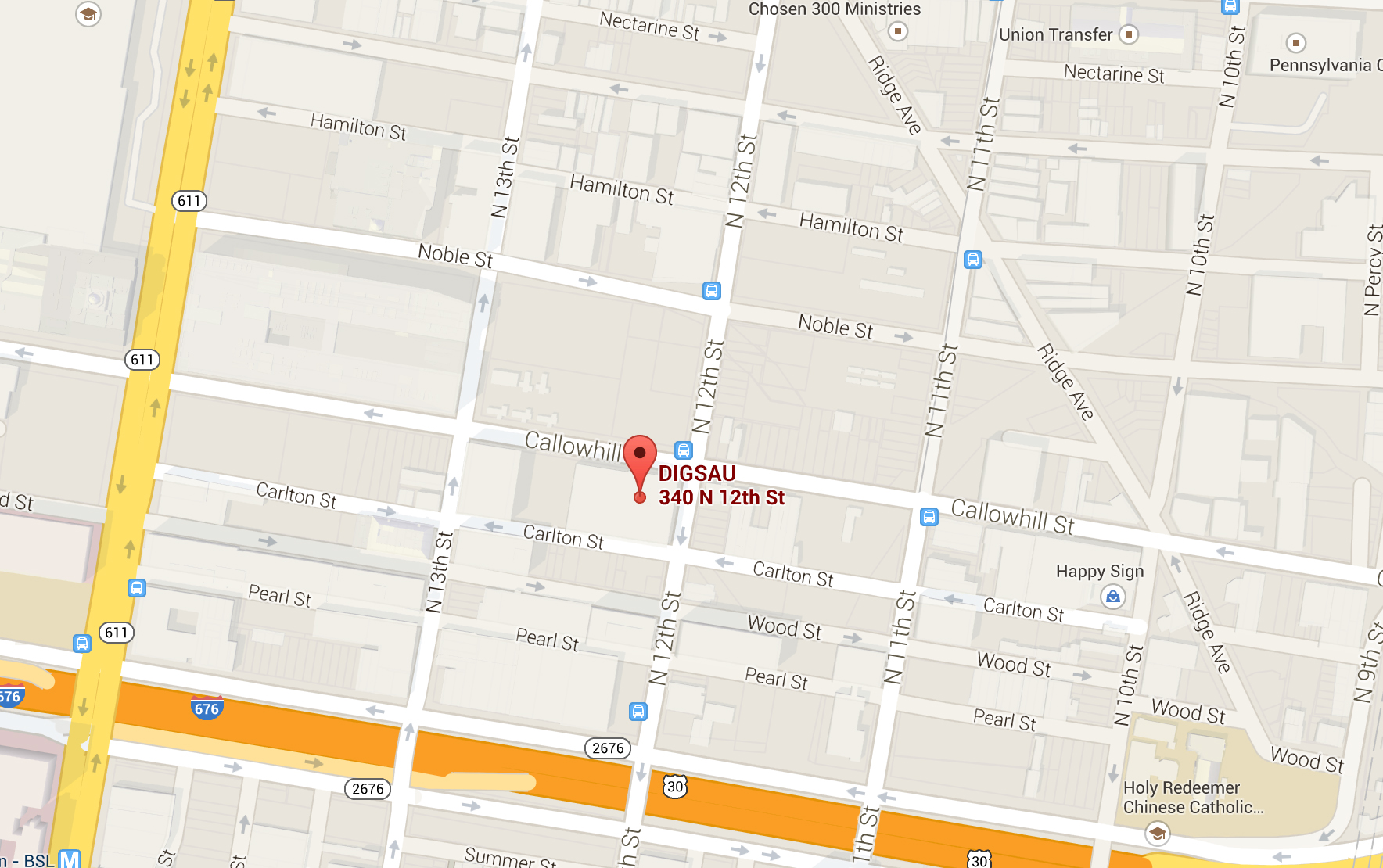 If you would like to be considered for an internship or full-time position, e-mail a cover letter, resume, references and portfolio to employment@digsau.com as one PDF document.  Please limit attachments to 2MB.  We will respond to you should the appropriate opportunity be available.  No phone calls please.