Margaret Passmore Trickey Building
The new building for Frankford Friends School unites the Middle School with the school's main campus by providing three new classrooms, a dedicated music room and a multi-purpose room. The design of the building responds to the scale and form of the school's existing buildings and together with the main school building, creates a coherent perimeter for the campus, framing the historic Frankford Friends Meetinghouse prominently in its foreground. The new 1,800 sf multi-purpose room is located along Orthodox Street, opening onto the campus' main courtyard, establishing an interior counterpart to the school's exterior gathering and play space.
The design reflects the school's core Quaker values through its simple form, and use of natural materials, and to be highly sympathetic to the existing campus including the historic Frankford Friends Meetinghouse at the center of the campus. The building's design maximizes opportunities for the phasing of construction as resources become available and incorporates numerous sustainable design initiatives.
"Overall strategy shows great restraint, a thoughtful treatment of the program, and a resolution into a simple yet compelling building form." -AIA Philadelphia Awards Jury

Projects
DIGSAU
340 North 12th Street
Suite 421
Philadelphia, PA 19107
v 215.627.0808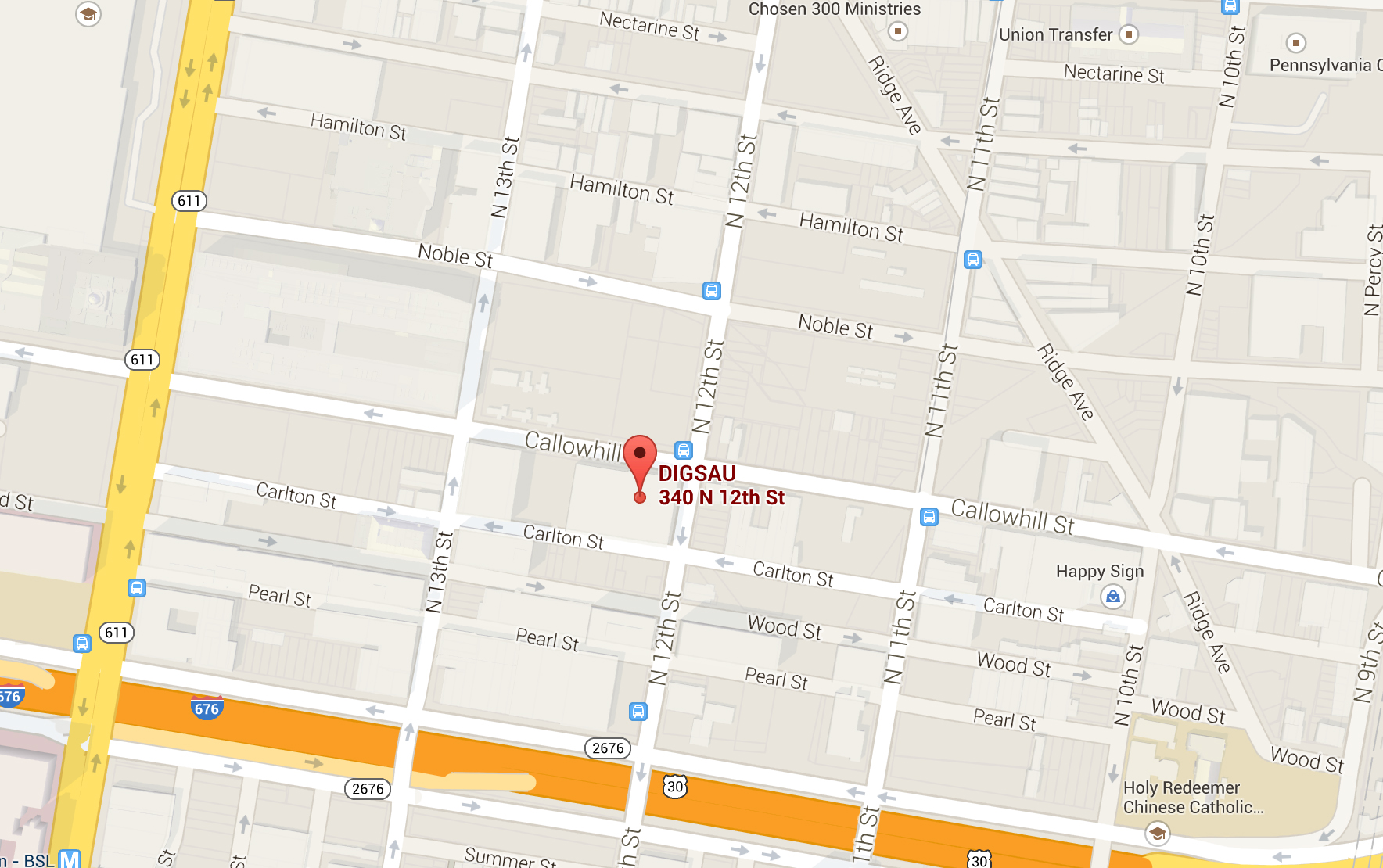 If you would like to be considered for an internship or full-time position, e-mail a cover letter, resume, references and portfolio to employment@digsau.com as one PDF document.  Please limit attachments to 2MB.  We will respond to you should the appropriate opportunity be available.  No phone calls please.